At Solar Together, we operate a unique group-buying scheme for solar photovoltaic (PV) panels and battery storage systems.
Our group-buying scheme works by grouping residents from across the country together and acting as an intermediary for the buyers to increase their bargaining power.
We do this by inviting certified solar panel and battery installers, who have been vetted to assure their high-quality and reliability, to compete via an auction on who can offer the best price for a homeowner in search of a PV installation.
This helps us to ensure that you get the most competitive offers available from pre-vetted installers who you know you can trust!
What are the benefits of a solar group-buying scheme?
The Solar Together initiative aims to help prospective solar panel purchasers make well-informed decisions on installations and access competitive prices from trusted installers.
Free registration: There is no cost to register for the scheme. You will only receive a singular recommendation from a good installer, meaning you won't be inundated with numerous offers down the line.
Bargaining power: Acting as part of a group will give you a more competitive offer.
Clear and Unbiased Information: We provide objective information so you can make a well-informed decision.
High-quality installations: Each offer consists of a complete system, including a survey, installation, monitoring and warranties.
Trustworthy installers: Rather than going out and comparing several quotes from potential installers and unknown installers who may perform questionable work, your Solar offer will come from viable certified installers who industry experts have vetted.
Insurance backed guarantees: We set conditions for qualified installers to ensure you receive a high-quality offer with protected guarantees.
What makes Solar Together's group-buying scheme special?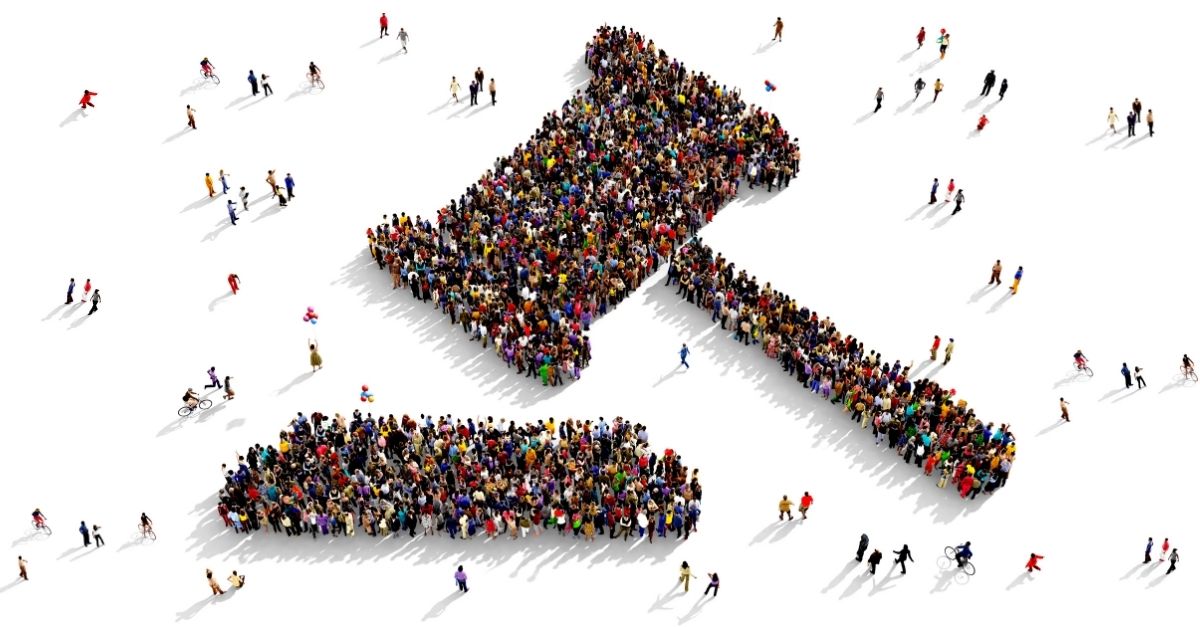 Solar Together is operated by independent experts in group-buying, iChoosr, in conjunction with local authorities to ensure residents are offered competitively priced but high-quality solar PV and battery systems whilst helping local authorities reach their carbon reduction targets.
This win-win approach means that you can become greener, save money, and have peace of mind without having to break the bank on an initial investment.
How does our group-buying scheme work?
Registration: When you register online for your complete solar PV system, you will be asked questions about your home, roof, and electricity usage.If you register for battery storage only, you will be asked about your current solar PV system and electricity usage. If you don't know the exact figures for your roof size or electricity usage, we can help you estimate with industry or local averages.
Auction: The auction is a reverse auction, meaning the lowest bid wins. The winning bid sets the price for all solar systems and battery systems. All installers are pre-vetted and must comply with criteria to guarantee the quality of the offer.
Personal recommendation: After the auction, you will receive a personal recommendation, including information about the winning installer and your complete package, costs, and savings.This information is for you to consider; if you have more questions, you can always contact the Solar Together help desk.
You decide: After you have received your personal recommendation, you will need to decide whether you want to accept it or not.To ensure you make a well-informed decision, we will offer you the opportunity to meet the winning installer and look at the materials at an information event. If you have registered, you will receive an invitation to the events ahead of time.When you are ready to decide, you can accept or decline your personal recommendation.
Start making savings: If you accept your personal recommendation, we will then arrange for the installer to come and visit your home to check your roof and discuss the installation steps with you. From then, the installer will arrange an installation date to and that's it; you'll be producing energy in no time.
So…having seen how the vetting and recommendation process works, the next logical question will be: "What is included in my personal recommendation?"
Let's look into this in more detail.
What is included in a Solar Together personal recommendation?
We use the information you have provided on your electricity usage and consumption to provide you with a personal recommendation for a solar PV system and battery storage.
A comprehensive solar PV system personal recommendation includes all of the following features:
Solar panels
Installation
Scaffolding up to two storeys
All cabling and mounting materials
Inverter
In-home monitoring
Guarantees and warranties
Additional installation costs may also be covered if you have one of the following features:
A flat roof (requires more safety checks and specialised installation)
Slates on your roof (requires different fixing kits)
Three or more storeys (when more scaffolding is required - additional scaffolding requirements such as multiple roofs or bridging over a conservatory)
You may also be offered additional item recommendations depending on what information you provided before the auction to maximise the system's performance.
Keep in mind that these are optional, and you may agree with the winning installer later.
These additional items include:
Optimisers: A solution that allows your panels to maximise the amount of electricity generated, even if one or more panels are covered by shade.
Power Diverter: You can use this diverter to connect between an immersion heater (should you have one) and a solar PV system.
Battery Storage: Every recommendation comes with information on the utilities of solar PV battery storage. These batteries store the energy generated by your solar PV system, allowing you to utilise it at any time of day rather than only during the day.
Your personal recommendation will also include:
A complete solar panel installation quote
This price will be calculated according to the surface area of ​​your roof, with your package consisting of between 4 and 50 high-quality solar panels. The inverter is also included, as are all mounting materials. You will also get an online monitoring tool to see the yield of your solar panels immediately.
A home visit by the winning installer
The installer of the solar panels was thoroughly screened in advance on professional experience and reliability, but also customer focus and service. The installer comes to survey to make sure the installation they registered for can fit on their roof and be installed safely. If there are any discrepancies, you will receive a new no-obligation proposal.
If you agree with the plan, then you immediately set an installation date with the installer.
Professional installation when it suits you
The installer installs the solar panels on the agreed day. All working hours are included in the offer. Complete with cable ducts, your connection will be finished to an exacting standard, and you can start using it immediately.
Insurance-backed guarantees
You can sleep soundly because there is a warranty period of at least 10 years on all parts of the package.
This includes the solar panels, system components, inverter, and mounting material.
With the one-year yield guarantee, you can immediately be sure that your installation works properly. In addition, there is also an insurance backed guarantee provided by the installer for their workmanship.
Via the group purchase of solar panels, you also benefit from a 25-year power output guarantee. This means that your solar panels must deliver at least 90% in the first 10 years and 80% in the 15 years thereafter.
A no obligation and comprehensive recommendation
With a complete Solar Together package, you will save ample time, money, and stress.
We take out the headache of arranging a solar PV installation whilst still providing you with ultimate control. After all… you decide whether the proposal meets your expectations.
If you have questions or specific requests, you can always contact our Solar Together Helpdesk throughout the entire process.