Solar energy is one of the most promising sources of renewable energy available today. It is also one of the most versatile, with a wide range of applications: several different types of solar energy have their advantages and disadvantages.
But how many types of solar energy are there? Are there two types of solar energy, three, four, or even more? This blog post will discuss the different types of solar energy and how they work. We will also talk about Solar Together, our group-buying scheme for solar panels and battery storage! So, without further ado...
What type of energy is solar energy?
There are three main types of solar energy: photovoltaic (PV), solar thermal, and passive solar gain. PV panels use the sun's light to generate electricity, while solar thermal uses the sun's heat to create steam that powers turbines. Passive solar gain relies on the natural heat and light of the sun to heat up a space. Let's look at each solar energy type (and uses) below.
1. Photovoltaic Energy (Solar PV)
Photovoltaic energy is the most common type of solar energy. Solar photovoltaic panels, also called PV panels, are cells that convert sunlight into electricity. PV panels are the most popular type of solar energy because they are relatively cheap and easy to install.
A photovoltaic cell comprises two layers of material, usually silicon. When sunlight hits the cell, the photons knock electrons loose from the atoms in the silicon. This creates an electric current that can be used to power appliances or charge batteries.
The energy generated is DC (Direct Current) as opposed to AC (Alternating Current), and therefore has to be run through an inverter before it can power anything in your home. So, an inverter will be installed alongside your solar panels, as well as a very common optional extra: a battery to store spare energy. If you don't have a battery, your excess energy is run back into the national grid.
The main advantage of photovoltaic energy is that it's exceptionally low maintenance. Solar PV panels have no moving parts and therefore don't require any servicing. They consequently have a long lifespan - most solar panels will last for at least 25 years. From a homeowner's perspective, they're still more expensive than you might like. That's why at Solar Together, we've made it our mission to make solar panels and batteries more accessible and affordable for everyone.
2. Solar Thermal Energy
Solar thermal energy is a type of solar energy that uses the sun's heat to generate electricity. It can be used domestically for solar thermal systems, which use energy from the sun to warm water for storage in a hot water cylinder. Seeing as the amount of solar energy varies throughout the year, a solar water heating system won't provide 100% of a household's required hot water. A conventional immersion heater or boiler is usually used to make up the difference.
Solar thermal energy can also be used industrially. Power plants use mirrors to reflect and concentrate sunlight onto a small area. The concentrated light heats up a fluid; often oil, used to create steam. The steam turns turbines, which generate electricity. This is the mechanism by which lots of big energy generation plants work, e.g. nuclear plants; it's just that the source, in this case, is environmentally friendly. Solar thermal power plants are most commonly used in desert regions, where there is plenty of sunlight and little cloud cover.
Solar thermal power plants are usually large and expensive, so they are not as common as PV panels, and they certainly aren't something you can have on the roof or in the back garden.
Solar thermal energy has a number of advantages over PV panels. For one, it is more efficient: a well-designed solar thermal power plant can convert around 80% of the sunlight that hits it into electricity, while the best domestic PV panels are at around 20%. Solar thermal energy also has the advantage of storing heat, so it can generate electricity even when the sun isn't shining.
3. Passive Solar Gain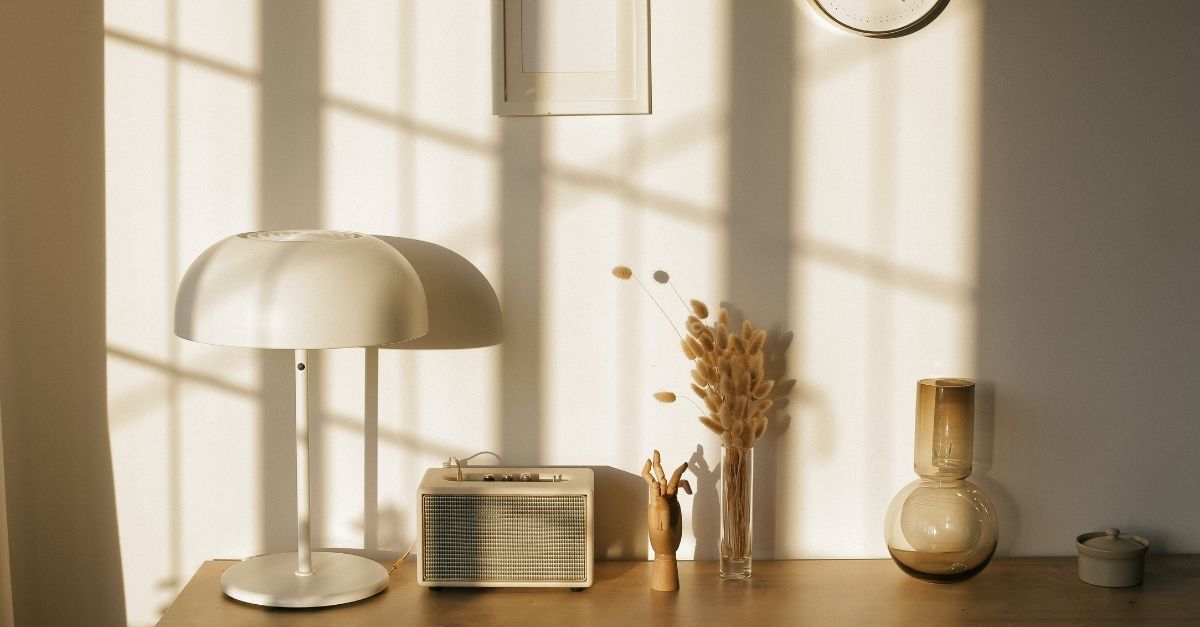 Passive solar gain is a type of solar energy that doesn't use technology to generate electricity. Instead, it relies on the natural heat and light of the sun to heat up a space. This, therefore, is in some senses the best kind of solar energy: it's completely free, and anyone can take advantage of it. This type of solar energy is a fundamental principle of Passive House design.
For example, you might open your curtains in the morning to let sunlight into your home. Or, if you're building a home, you might orient the windows to face the sun. The light and warmth of the sun's light will then heat up the space, the floor, the walls, the furniture, and everything else in the room, making it more comfortable to live in. This can account for somewhere between 15-20% of the heating needs of a home, depending on how well insulated it is.
Different Types of Solar Energy Storage
There are two main types of solar energy storage: heat storage and electricity storage. Heat storage relies on the sun's heat to warm up a fluid, which can be used to generate electricity even when the sun isn't shining. Electricity storage relies on batteries to store excess solar energy to be used later.
At Solar Together, our panels can be installed alongside batteries so that you can use solar when the sun isn't shining, at night, and at other times of low production.
Contact Solar Together Today
Now that you know more about the different types of solar energy, it's time to start thinking about using it in your home.
Solar Together is a group-buying scheme that makes solar PV panels and batteries more accessible and more affordable for everyone. Group buying is a great way to install solar panels on your property. By pooling our resources together, everyone can get a discount, like if you were buying wholesale!
Even better, we vet suppliers for the quality of their service so that you don't have to. Beyond that, we even offer optional add-ons like battery storage and EV charge point installation and insurance-backed guarantees for customer protection.
We understand why that might sound too good to be true. So, why not learn more through our Blog?