When you register with Solar Together, you are presented with a market price indication of the cost of a system that you may find if you were to purchase a similar system on your own.
The average cost of a solar panel system in the UK is approximately £7,000 for a 4 kilowatt (kW) system, typically including 12 panels at a 360 Watt peak (Wp). However, through the power of group-buying, Solar Together will aim to beat this price.
Most people know that solar panels can save you money on your energy bills, but did you also know that they can actually generate income for you?
Energy suppliers will now compensate you for any electricity you pump back into the national energy grid due to an incentive.
But before you can make an informed decision, let's check whether the numbers add up… After all, you do want to know if this is a wise investment or not!
The first thing you should know is what scheme is in place to help you recoup your costs.
Solar panel payments for any excess energy you generate and export with your panels.
For anybody considering installation, it's important to know that the government announced a programme that will compensate people installing solar panels on their homes.
It is called the Smart Export Guarantee (SEG), and it compensates any owner of a solar panel system for the surplus electricity they 'export'. The SEG replaces the feed-in-tariff (FIT) programme, which closed in 2019.
Essentially, this is electricity that you generate but do not consume yourself, which is subsequently re-injected back into the national electrical grid.
Naturally, you'll be saving money on your electricity bills as a result of the fact that you'll be generating your own energy rather than relying on imported electricity.
According to the plan, selected energy suppliers are required to offer 'tariffs,' which are fixed rates for each kilowatt-hour (kWh) of electricity you export.
The amount you receive varies from supplier to supplier, and you are free to browse around for the best deals.
However, if you're considering installing solar panels, you can still save hundreds of pounds per year and see a full return on investment in 10 - 15 years, depending on your specific circumstances.
How much money can I save by installing a solar panel system?
Depending on where you live, how much power you use, and how much you are paid under the SEG will dictate how long it takes for you to make a complete return on investment. Ideally, you should find out your average electricity consumption per month/year, the going rate of electricity and how much electricity you save and export back to the grid to gain an estimate on the return on investment (ROI).
To give you a practical example, a 4kW home can take anywhere from 15 to 26 years to repay the initial investment. For someone that's at home for half of the day and is a moderate electricity consumption user would have an estimated self-consumption rate of 27%; this would mean they would save approximately 1,000 kWh per year.
There are two primary methods for recovering your investment in solar panels:
1. Electrical saving through solar panel installation
First and foremost, you can use the electricity generated by your panels to lower your electricity expenses.
According to the Energy Saving Trust, a conventional four-kWp system will save you between £90 and £240 per year on your energy bill (kWp stands for kilowatt peak, which is how panel power is measured).
The amount of money you save depends on the size of your system, how much electricity you consume, whether you're at home during the day to use the energy you're producing, and other considerations.
You'll save even more money if you increase your energy independence by utilising more energy throughout the day while the panels generate because you'll require less imported electricity from the grid. You can further increase your energy independence by installing a battery that can store your excess electricity during the day and can be used at night.
2. SEG Tariffs
This is money given to the solar panel owner in England, Scotland, and Wales for solar-panel-generated electricity that is exported.
This excess electricity is exported to the national grid, where other people and companies can use it.
The price you pay varies depending on the supplier you choose, but it can be as low as 1p per kWh to as much as 7.5p per kWh.
Solar Energy UK, the leading trade group for solar energy companies, offers a league table of the top-paying tariffs to guide what you can get.
You must complete an application form from your energy supplier online or download one and return it via email or postal mail.
You'll need your MCS (Microgeneration Certification Scheme) certificate and a current meter reading of the electricity you export on hand.
Most smart meters will make a recording of your electricity exports on a half-hourly basis. If you have a traditional meter, it is possible to have an export meter fitted by contacting your energy supplier and requesting one.
What does it cost to have a smart meter installed in your home?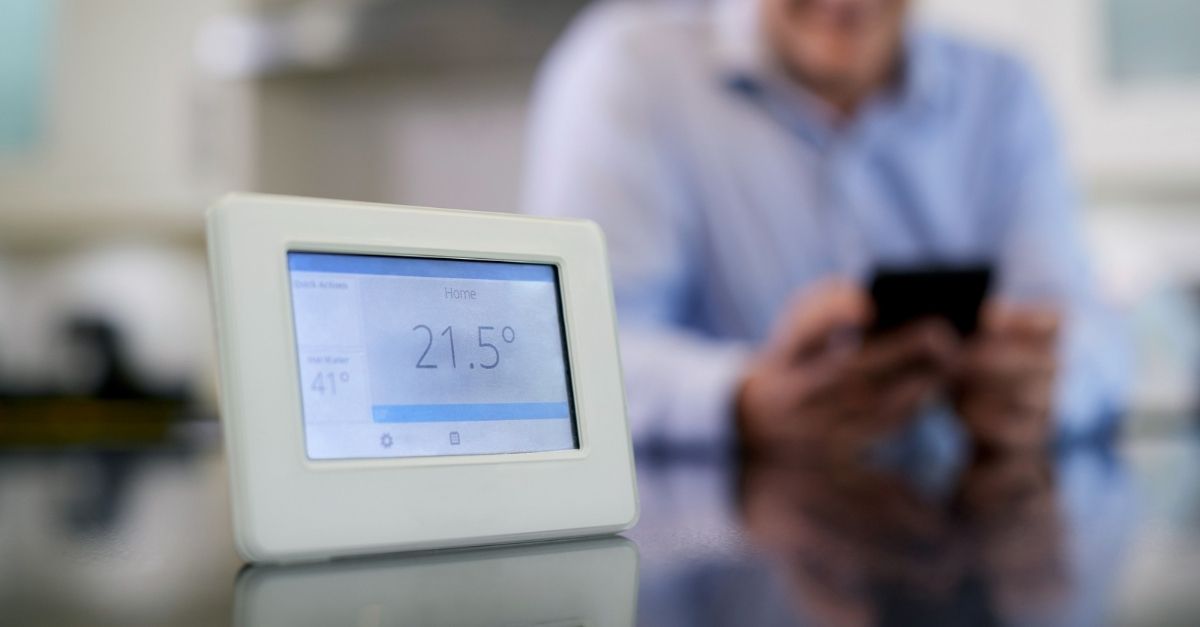 Smart meters are provided free of charge by the energy supplying companies upon request.
You will continue to pay the cost of the meter itself, along with a maintenance fee, as part of your monthly energy bill.
How can I become eligible for an SEG Tariff?
To be eligible for SEG payments, there are some criteria you must first meet:
Possess solar panels with a capacity of 5 megawatts or less.
Have a meter installed which can track how much solar electricity your setup exports. This meter must automatically update the relevant supplier every 30 minutes.
Have your solar panel system be certified by the Microgeneration Certification Scheme (MCS).
What do I do if I already receive Feed-In-Tariff payments?
Don't worry if you already receive feed-in-tariff (FIT) payments; you will continue to receive them. The scheme is only closed to new applicants. You're assured of collecting payments for at least 20 years, depending on when your panels were placed and certified:
If installed and certified before August 31, 2012, the warranty will be extended to 25 years.
If installed and certified between September 1st 2012, and March 31st 2019, it will last 20 years.
Households with FIT contracts, in contrast to SEG contracts, receive two sorts of payments. One type is for each kWh of solar energy you generate and another for each unit of solar energy you export back to the national grid.
Can solar panel systems make my meter run backwards?
After installing solar panels, you may notice that your electricity meter begins to run backwards as the energy you haven't consumed is exported back to the grid.
Some analogue meters lack a built-in backstop to prevent them from winding in the wrong direction.
If you find this, contact your energy provider immediately to exchange the meter for one that is more appropriate.
What is the best way to choose a solar installer?
Using the Solar Together group-buying scheme makes it possible for residents living in any of the participating council areas and who own their own house to find the most suitable solar PV system and installer.
This scheme works in a 5-step process:
Registration: It's free and without obligation.
Auction: A reverse auction takes place with pre-vetted installers.
Personal recommendation: You will receive a personal recommendation based on your registration details after the auction.
You decide: Then it's up to you to decide if you want to take up the recommendation and proceed with an installation.
Start making savings: You will start saving money by generating your own renewable electricity after installation.
The advantage of using this service is it more efficiently vet's installation services of a verified and similar quality so you can make a more informed decision than simply getting several quotes yourself.
Getting quotes yourself is liable to you making a mistake, not accounting for bolt-ons such as scaffolding, the removal of the existing roof, internal wiring etc.
These oversights can be costly; however, you can have peace of mind knowing you are using experts in this field by using Solar Together.